Boots for Boys
Posted on October 11, 2015 by diana in News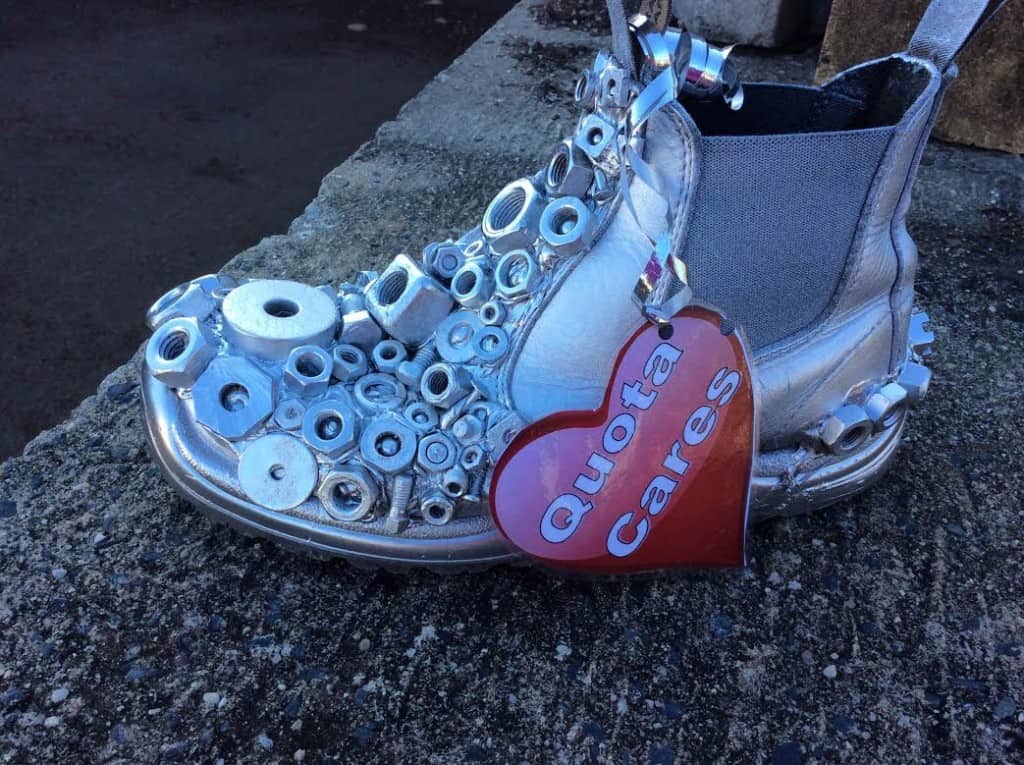 Boots for Boys TM  is a Quota Alstonville project to raise awareness and funds for Depression and suicide prevention in young males.
We are asking the public to decorate / paint/ embroider a shoe/boot/ etc  to enter a competition in conjunction with our 2016 Craft & Garden Fair. This can be in memory or in honour of someone you know who has suffered.
Further details and application forms will be available shortly on our website.