Boots for Boys tm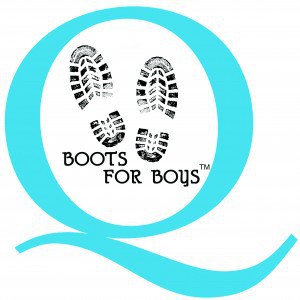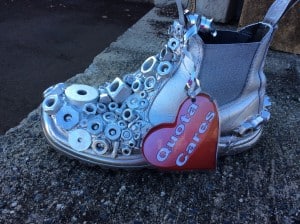 An Alstonville Wollongbar Quota Club initiative to raise funds promote awareness of mental illness and depression in young males through the "White Cloud Foundation
After seeing and hearing local identity David Alley (who comes from Alstonville) talk about the White Cloud Foundation we decided on a project that would assist young men with depression and suicide risk.
"Boots For Boys" ™ Project
Click here to download an entry form
The seed for this project started when a member was visiting a friend in Wisconsin and saw two boots artistically painted.
Perceiving a need to bring awareness of the statistics of youth depression and suicide we decided this may be a way to do so.
BOOTS –
When you think about it "Boots" (shoes) are universal and are worn by most young men.
Boots are worn by:  Police :
Servicemen – Army Boots
Football  – All codes (Riding boots – Farmers & Racing Identities)
Work boots – Industry
Sports boots – runners, joggers, boxing boots, hiking
Gumboots – gardeners.
Ugg boots – Could be decorated by embroidery or felting.
Bikers boots
We could collect and decorate or have decorated, many different types of boots (Shoes) for an exhibition and competition. These can come from ordinary people who want to dedicate their boot to someone affected or in memory of someone. This also gives a personal aspect for some people to tell their story.
Celebrities may donate a boot or shoe and they could commission an artist to paint or decorate same or let us find someone to do it. These would be exhibited at our Annual Craft & Garden Fair and later sold or auctioned for the "White Cloud Foundation"
For more details
Diane Parker
Email: quotaalstonville@gmail.com
Phone: 0416214012