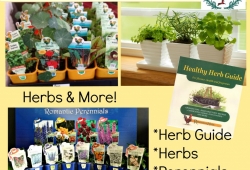 Posted on June 19, 2016 by diane in News

Renaissance Herbs (Parkers Place) grows the largest range of herbs in the area. From the common and everyday herbs to the unusual and hard to get herbs. From edible through to the medicinal, there is a huge range to choose from. The healthy Herb Guide has all the uses, growing tips and some great recipes. Also […]

No Comments. Continue Reading...